Room 5 are a class of Year 5 and 6 students who are working hard to become Learning Heroes. In term one, our learning theme is "All About Us" and we will be sharing lots of our learning through our class blogs and individual blogs, following the PBS model of LEARN, CREATE, SHARE. Please visit regularly and leave us comments and feedback to help us on our learning journey.
Tuesday, 28 October 2014
Sajiha, Juanita and Harry worked together to find out about the planet Mercury and create this infographic.
Posted by

Anonymous
at 8:33 am
1 comment:

Tuesday, 21 October 2014
Room 5 have been learning how to use a new tool (tagul) to make word clouds. Here is a word cloud about space that we made together.
Posted by

Anonymous
at 2:03 pm
2 comments:

Monday, 20 October 2014
This week we have been working on solving word problems in maths. First, we worked in our thinking group to solve some problems. Then, we chose a problem and created a google drawing showing how we solved it step by step. Here are some examples of our learning.
by Harry
by Jasmine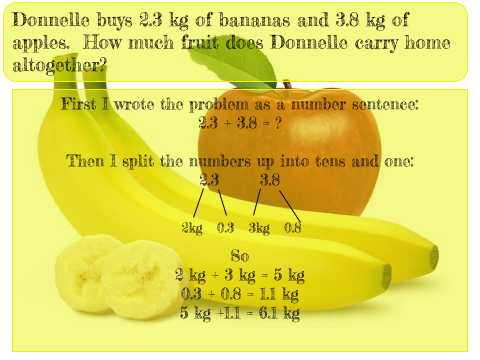 by Inotia
Posted by

Anonymous
at 11:15 am
No comments:

This term we are learning about the solar system. To get started, each student in Room 5 answered some questions about space to find out what we already knew or thought about space. Next, we worked in groups to summarise all the answers to one of the questions. Then we found out what experts think the answer to that question is and summarised those ideas on another slide. Check out our slideshow to find out our pre-views about space. What do you know about space?
Posted by

Anonymous
at 10:25 am
No comments: